Iran International: TV channel says Iran threatened UK-based journalists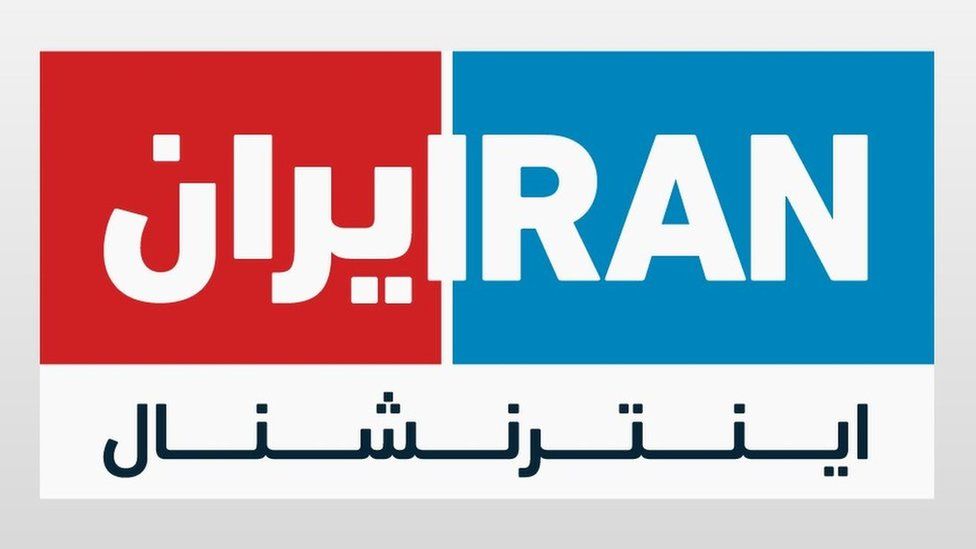 By David Gritten
BBC News
Two British-Iranian journalists for the UK-based Persian-language TV channel Iran International have been warned of a possible risk to their lives, a UK law enforcement source has confirmed.
Parent company Volant Media said the Metropolitan Police had notified the pair of a recent increase in "credible" threats from Iranian security forces.
It denounced the "escalation of a state-sponsored campaign to intimidate Iranian journalists working abroad".
Iranian authorities have not commented.
However, they announced sanctions against Iran International and BBC News Persian last month, accusing them of "incitement of riots" and "support of terrorism" over their coverage of the anti-government protests that have engulfed the country over the past two months.
The two UK-based channels are already banned from Iran, but a press freedom watchdog says they are among the main sources of news and information in a country where independent media and journalists are constantly persecuted.
Volant Media said in a statement that it was "shocked and deeply concerned" by the threats its journalists had received, which it attributed to Iran's Islamic Revolution Guard Corps (IRGC), a powerful military force with close ties to the Supreme Leader, Ayatollah Ali Khamenei.
"The Metropolitan Police have now formally notified both journalists that these threats represent an imminent, credible and significant risk to their lives and those of their families. Other members of our staff have also been informed directly by the Metropolitan Police of separate threats."
It added: "These lethal threats to British citizens on British soil come after several weeks of warnings from the IRGC and Iranian government about the work of a free and uncensored [Persian]-language media working in London."
Volant Media warned that the IRGC "cannot be allowed to export their pernicious media crackdown to the UK" and called on the British government to "join us in condemning these horrific threats and continue to highlight the importance of media freedom".
In a statement to the BBC, the Metropolitan Police said: "We do not comment on matters of protective security in relation to any specific individuals."
BBC home affairs correspondent Daniel Sandford reports that the UK law enforcement source would not discuss the suggestion in the Daily Telegraph that a "hostile Iranian surveillance team" was spotted outside the homes and offices of the journalists.
Last year, United Nations experts expressed their "grave concern over the continuation of reported harassment and intimidation of the BBC News Persian staff and their family members, which appears to be aimed at preventing them from continuing their journalistic activities".
They set out the pattern of harassment that BBC journalists have suffered over the past decade, including "the systematic attacks, including harassment, asset freezing, serious threats, and defamation campaigns implemented by the authorities against BBC News Persian journalists".
The UN experts also raised concern about the surveillance of BBC journalists and the harassment of their sources in Iran, the interrogation of journalists' family members, and the pressure placed on journalists "to leave their jobs" – all of which they said might have a "chilling effect" on journalism.
Iran's response to the UN experts accused the BBC journalists of aiming to "overthrow the Islamic Republic" – a claim the BBC insisted was false.
US prosecutors also announced last year that four Iranian intelligence officials had been charged with plotting to kidnap a New York-based journalist critical of Iran. The indictment did not name the target, but Masih Alinejad, an Iranian-American author and activist, said it was her.
Iran's government said the allegations were "ridiculous and baseless".
More on this story
BBC accuses Iran of escalating harassment of staff

BBC appeals to UN over Iranian harassment

How Iran state TV tries to control story of protests. Video, 00:02:29How Iran state TV tries to control story of protests

UN experts demand Iran ceases harassing BBC staff

UN urges Iran to stop harassing BBC staff

Iran freezes assets of BBC Persian staff
Related Topics
Press freedom
Media
Freedom of expression
Iran
2022 Iran protests